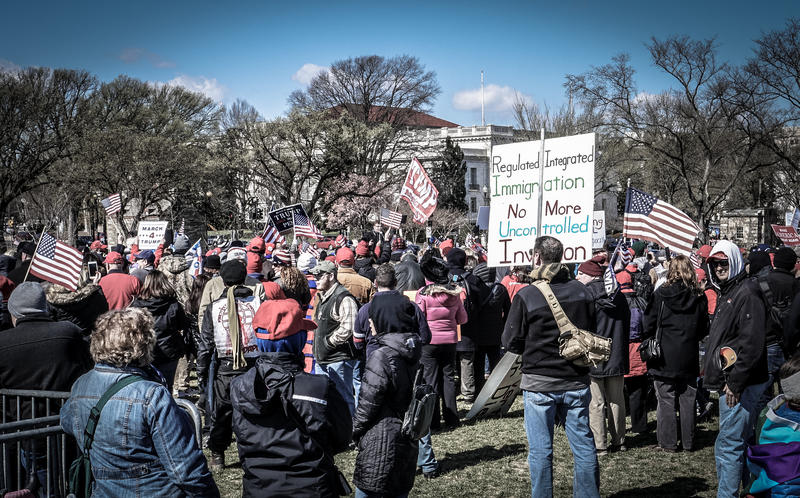 Breach of United States Capitol Building Reveals Deep-Seated, Extremist Right Wing Ideology Underlying U.S. Policing
National Police Accountability Project Demands Full Investigation and Disciplinary Action Be Taken Against Police Officers Who Stood by as Chaos Ensued
New Orleans – The National Police Accountability Project and its 600 members nationwide demand the United States Congress, the District of Columbia and other jurisdictions responsible for the actions of law enforcement at the scene of yesterday's riot, investigate systemic racism within these agencies and discipline officers responsible for allowing the escalation of the mob that led to the breach of the U.S. Capitol and death of four individuals.
"I don't have a clear picture of how the Capitol Police handled this yesterday, but the videos of officers opening gates and posing for selfies are damning evidence of what we've known for a long time about the deep-seated, extremist right-wing ideology underlying US policing," said Jon Feinberg, Vice-President, National Police Accountability Project.
Videos captured during the scene of the riot detail how officers at the Capitol treated pro-Trump rioters with an entirely different type of response from the aggressive police tactics that we saw in response to Black Lives Matter protests last summer. Over the summer, 14,000 arrests took place during nationwide protests, but only 52 arrests occurred yesterday.
"The egregious behavior of officers on the scene did not happen in isolation. They occurred because of systemic racism which must be addressed immediately," said Rachel Pickens, Executive Director, National Police Accountability Project. "We demand the United States House and Senate Judiciary Committees, as well as the Mayor of the District of Columbia, open formal investigations into misconduct among leadership and frontline officers. Only by holding these officers accountable can we bring an end to extremism that leads to police abuse and brutality."
National Police Accountability Project (NPAP) is a 501(c)(3) organization and a project of the National Lawyers Guild, which was founded in 1937 as the first racially integrated national bar association. In 1999, NPAP was created as a non-profit to protect the human and civil rights of individuals in their encounters with law enforcement and detention facility personnel. The central mission of NPAP is to promote the accountability of law enforcement officers and their employers for violations of the Constitution and the laws of the United States.