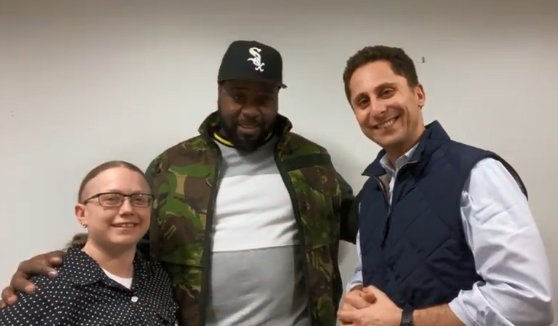 $41,500 Settlement in SDNY False Arrest and Excessive Force Suit
On April 17th, 2016, Mr. Monterey Keith was in East Harlem, New York, attending a friend's memorial service, when he was informed that a close friend had been injured a few blocks away and was about to be transported to the hospital. When he arrived at the scene, Mr. Keith approached the police officer standing at the rear of the ambulance and asked if he could ride in the vehicle to support his friend enroute to the hospital. The officer, Sergeant William Hart, responded by shoving Mr. Keith backward and instructing him to "Back the f*** up."
Mr. Keith complied, stepping back before again asking if he could ride with his friend in the back of the idling ambulance. In response to this second request, Hart pushed Mr. Keith a second time before tackling him to the ground. In the arrest that followed, Hart charged Mr. Keith with Obstructing Governmental Administration, Disorderly Conduct, Resisting Arrest, and Harassment, charges yielding 18 hours in custody and 7 court appearances before Mr. Keith was able to clear his name.
In response to this, Mr. Keith filed a lawsuit against Sgt. Hart on claims of false arrest, excessive force, failure to intervene, and denial of a right to a fair trial and Detective Savage on claims of excessive force and failure to intervene. Nearly 4 years after his initial arrest, Mr. Keith has finally received recognition of the injustice he experienced. On January 30th, 2020, a jury in the Southern District of New York awarded Mr. Keith $41,500 in compensatory damages, ruling in favor of all but his excessive force and failure to intervene claims against Det. Savage.
Successes such as these do not reverse the injustice experienced by individuals like Mr. Keith, but acknowledgement of a wrong is the first step toward preventing its recurrence. With courage and commitment like that shown by Mr. Keith and the NPAP attorneys who represented him, Ilyssa Fuchs and Gerald Cohen of Cohen & Fitch LLP, we can continue to remind police everywhere that they are accountable first and foremost to the public they have sworn to protect and serve.
We're honored to count Ilyssa Fuchs and Gerald Cohen among our members at NPAP, and grateful that this community was able to provide guidance and insight; Fuchs noted the helpfulness of the NPAP listserv in allowing her and Cohen to discuss issues–such as the effect of the Supreme Court's ruling in McDonough v. Smith on Mr. Keith's right to a fair trial claim–"with other police misconduct lawyers and share ideas and briefings about how to successfully overcome arguments."
Thank you to Mr. Keith, Ms. Fuchs and Mr. Cohen for allowing us to share this story here, and for the work you each do every day.