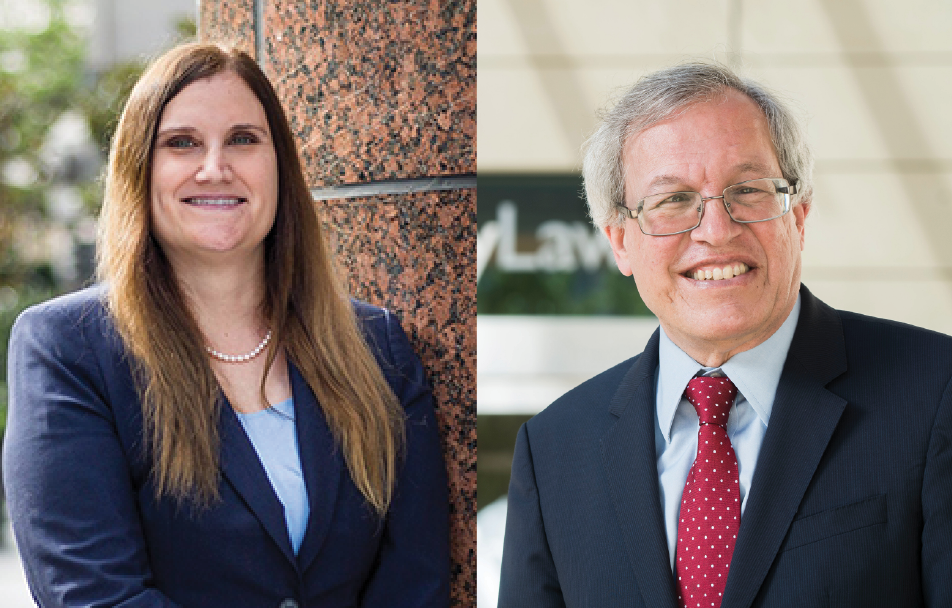 Erwin Chemerinsky and Kate Kowalewski Join NPAP Advisory Board
New Orleans – The National Police Accountability Project is proud to announce that Erwin Chemerinsky and Kate Kowalewski have joined the organization's Advisory Board.
"We are honored to have such distinguished legal scholars and experts joining our advisory board," said Rachel Pickens, Executive Director of NPAP. "Dean Chemerinsky is the preeminent legal scholar in the United States, and Ms. Kowalewski is an expert in financial and economic damages analysis and fraud investigations. We admire their commitment to advancing police accountability at this pivotal moment in American history."
Erwin Chemerinsky became the 13th Dean of Berkeley Law on July 1, 2017, when he joined the faculty as the Jesse H. Choper Distinguished Professor of Law. Prior to assuming this position, from 2008-2017, he was the founding Dean and Distinguished Professor of Law, and Raymond Pryke Professor of First Amendment Law, at University of California, Irvine School of Law, with a joint appointment in Political Science. Before that, Chemerinsky taught Law and Political Science at Duke University, the University of Southern California Law School, DePaul College of Law and UCLA Law School.
He is the author of twelve books, including leading casebooks and treatises about constitutional law, criminal procedure, and federal jurisdiction. He also is the author of more than 250 law review articles. He frequently argues appellate cases, including in the United States Supreme Court. In 2016, he was named a fellow of the American Academy of Arts and Sciences. In 2017, National Jurist magazine again named Dean Chemerinsky as the most influential person in legal education in the United States.
Catherine ("Kate") Kowalewski is a Senior Manager at CBIZ Brinig Taylor Zimmer ("CBIZ BTZ"), where she is an expert in financial and economic damages analysis, fraud investigations and litigation support. She is a Certified Public Accountant and a member of the State Bar of California. In addition, she is a Certified Fraud Examiner and has been awarded the Certified in Financial Forensics Credential by the American Institute of Certified Public Accountants.
Prior to joining CBIZ BTZ, Ms. Kowalewski was a partner at Robbins Geller Rudman & Dowd LLP, the nation's largest plaintiff's side class action firm. Leveraging her unique background as a securities attorney, forensic accountant and fraud investigator, she investigated hundreds of potential fraud claims and played a key role in the litigation of highly complex accounting scandals within some of America's largest corporations.
"A primary focus of ours is ensuring the incoming Biden Administration prioritizes and champions meaningful legislative reforms, such as qualified immunity and civil asset forfeiture, to end systemic abuses that disproportionately impact communities of color," added Ms. Pickens. "We look forward to Mr. Chemerinsky and Ms. Kowalewski bringing their extensive experience to supporting us in achieving these goals."
National Police Accountability Project (NPAP) is a 501(c)(3) organization and a project of the National Lawyers Guild, which was founded in 1937 as the first racially integrated national bar association. In 1999, NPAP was created as a non-profit to protect the human and civil rights of individuals in their encounters with law enforcement and detention facility personnel. The central mission of NPAP is to promote the accountability of law enforcement officers and their employers for violations of the Constitution and the laws of the United States.